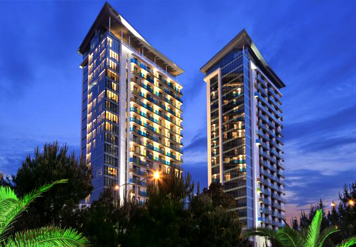 Hotel and Casino Hilton Batumi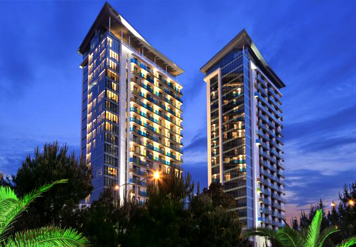 Address: 40 Rustaveli str.;
Tel.:
(+995 422)
22 22 99;
Fax:
(+995 422)
22 87 90;
Address: 40 Rustaveli str.;
Tel.:
(+995 422)
22 22 99;
Fax:
(+995 422)
22 87 90;

Hotel Services
General Amenities,
Services & Facilities:
Free internet access
(Wi-Fi)
Air conditioner
Central heating system
Bathroom
Balcony
Postal Services
Safe deposit box
Laundry service
Acceptance of all major credit (bank) cards
Bank machine (ATM)
Bank branch or service center
Free parking
Elevator
Inside winter garden
Open terrace
Dining &
Entertainment:
Cafe
Bar
Lounge bar
Night club
Restaurant
Banquet hall
Casino
Sport, Travel
& Transportation:
Fitness centre (gym)
Indoor swimming pool
Jacuzzi
Transfer from and to the airport
Taxi service
Travel center
Organizing of tours and excursions
Guide
Translator
Booking of air tickets
Booking of tickets for cultural events
Sauna
Spa salon
Solarium
Beauty salon
Massage Treatments
Meetings, Events &
Business Travel:
Conference hall
Meeting room
Business center
Telephone
Place for magazines & newspapers
Fax
Xerox
Other Services
& Facilities:
Security systems;
Fire Fighting System;
Fire extinguisher;
Alternative source of electricity;
Babysitting.